Is dog ownership for you? If so, which is the best dog to choose?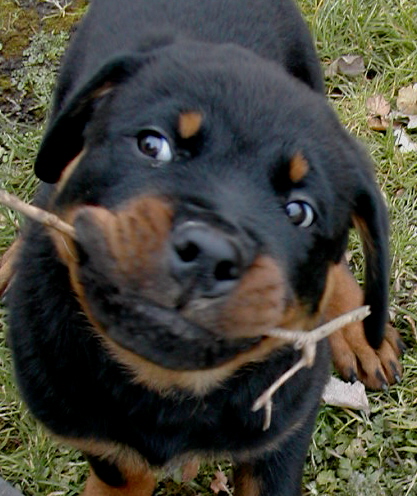 There are currently 7.3 million dogs (and 7.2 million cats) in the UK. Dogs overtook cats for the first time last year. Hurrah for dogs, I say! (Sorry cats. As much as I love you too, I'm a bit biased!).
In a 2008 survey, 60% of single people in the UK claimed to have bought a pet for companionship. 39% said they replaced their partner with a pet!
Whatever your reason for getting a dog, (and especially if your plan really is to replace your partner!), it's important to spend time considering which is the right dog for you – or indeed whether or not to have a dog at all.
It's a huge commitment and you need to be prepared. Can you answer 'yes' to these five key questions?
Can you afford to care for a dog? The average lifetime cost of dog ownership in the UK is between £8000 and £12,000 (Bigger dogs generally eat more but little dogs live longer)
 
Will you care for the dog for life, whatever might reasonably change in your circumstances? This is not a car or even a house that you might change when you've outgrown it. If you Fido's behaviour doesn't come up to expectations, are you prepared to work through the problems, seek help from a professional dog trainer or dog behaviourist, and put the effort in? The rehoming shelters are full of dogs whose owners failed to resolve their dog behaviour problem..

Can you commit to enough exercise? All dogs, including little ones, need to be walked every day. Any time in your back garden, however large, doesn't really count. To a dog, you see, it's just a big kennel. I recommend a minimum of two thirty minute walks a days for most healthy adult dogs. Lovely when the sun's out, but still necessary when it's dark, cold and wet. Incidentally, I hear that if you're putting on weight, then your dog isn't getting enough exercise! (And don't forget that dogs need daily mental as well as physical exercise too).

Can you put the time and effort into dog training? Training is essential for dogs to live peacefully in our human world – and with each other. I've long believed that owners and dogs that learn how to achieve good behaviour are much happier. Responsible ownership involves allowing for time, and perhaps money, for dog training – for both of you.
If you need to travel, do you have someone you know and trust (Professional or otherwise) that can care for your dog when you are away? It is best if such arrangements can be made quickly. You also need the ability to transport your dog safely. Check out my links page for help.
It all sounds a little like the marriage vows: "In sickness and in health, for richer or poorer, till death do us part". Perhaps that's not such a bad way to summarise the commitment.
If you can commit, it's worth it. For good reason, dogs are called our best friends. When everything in your world is falling apart, when your boss doesn't care, the kids are going through a "you don't understand me" phase and your other half doesn't seem to notice you exist, your dog will still think you're the best thing since sliced bread. For dog lovers, that's always worth the commitment.
So what's the right dog for you? Beauty is skin deep, so my tip is to think about a dog's temperament and energy level. It doesn't matter so much whether you're thinking of getting a pedigree or a cross breed, whether puppy or re-homed dog: My advice is to think first about your energy level, and that of your family, and find a dog to match.
People come in all kinds of energy levels from 'lethargic' at one end of the scale to 'hyperactive' at the other. So do dogs. A really mellow chilled-out person and a bouncy Boxer might not be a match made in heaven – but a jogging addict and a Border Collie might well be. Always think about temperament first – then find the size that suits you and the looks that appeal the most.
If you decide that you're looking for a dog of a particular breed, ask breeders about temperament. There is an obsession in some quarters with 'conformation' – how pedigree dogs conform to the breed standard laid down by the Kennel Club. If they aren't as eloquent about the temperament of their dogs as they are about their looks, then my advice is simple: Walk away!
Don't be surprised, however, if some hardly mention temperament at all. On researching this article, I looked at the KC's Breed Standard for the Rottweiler, a breed that has had so much bad press over the years. I saw that out of over seven hundred words, only thirteen are used to describe temperament. To me, that's scandalous. There are over a hundred words in the section entitled 'Colour' alone! Thankfully, good breeders will always select for sound character as well as good looks, but the dogs that make the most money will be the ones which look the best in the show ring. I think that when you're looking for a puppy, you should place temperament above looks
A word here about breeders. Good breeders are skillful people, able to strike a perfect balance between looks, health and temperament. If you're looking for a puppy, then once you've found a breeder that you get on well with and feel you can trust, I recommend that you let them choose a puppy for you based on what you need. The chances of picking the right one for yourself are slim. Even if you are expert at spotting character traits from puppy behaviour, it's very difficult at this young stage. The breeder spends a few weeks with them, will have a good idea what to look for, and can base their thinking on this, not an hour or two's snapshot in time that you will see when you visit. They are best placed to advise you and at least help you to choose. I personally have asked the breeders to choose my last two dogs for me and it's worked out really well. I know quite a bit about dogs (!), but a skillful and trustworthy breeder will always make a better informed choice than I could.
So how do you find the right dog? Well if you think you'd make a good dog owner, think about energy level and temperament and then do your homework. Take your time and you'll find your perfect 'best friend'. It will change your life forever. See you out walking!
For more free articles and tips exclusive to this website, click here!