Some dogs hate being left by themselves. We call it separation anxiety or monophobia (The fear of being alone). I can help!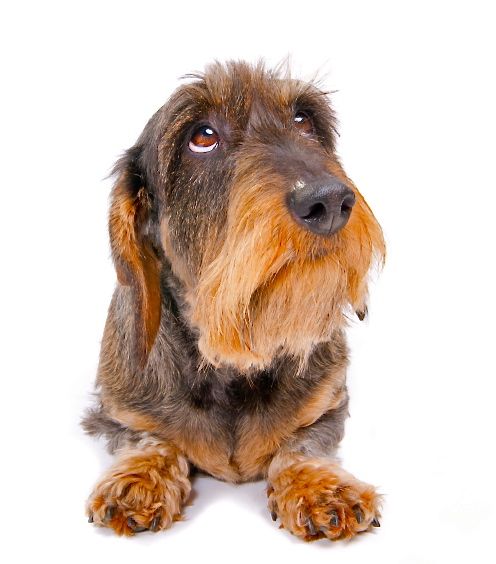 It's an inescapable fact. Some dogs bark, howl or whine instinctively, in the hope that you will hear and return. It's how wolves bring their pack together and the instinct is still there in many dogs even after 15,000 years of breeding…

There are a number of steps you can take to help your dog feel less anxious while you're out:
DOG PROOF THE AREA – just as you would for a child. Remove things they can chew or choke on as much as you can. Prevent access to chemicals and electricity. You'll be surprised what they can get into when bored or anxious. Give them a comfy bed, a few tough dog toys or dog chews, a couple of treats and enough water
CRATE – A dog crate is not as big and scary as an empty room or the entire house and consequently many dogs feel secure in their crate. Instinctively, to them it's a sheltered, secure den – so long as they were introduced to it in the right way.
ENTERTAINMENT – Find safe, quality, durable dog toys or chews to help keep him occupied. Change them around so your dog looks forward to something different. Don't underestimate the positive effect of mental stimulation. It'll tire them out more than just physical exercise can. Which brings us to:
NO SUBSTITUTE FOR EXERCISE – Tire your dog out, before you leave them for long periods. A nice calm steady 30 minute walk before leaving them will help. You'll feel the benefits too! A tired dog is a happy dog.
COMING AND GOING – Keep your hellos and goodbyes low-drama. Just come or go in a matter of fact way. It's no big deal. If they whimper, whine or bark as you leave, it's best to ignore them and walk out the door. (That's hard to do but anything else will be rewarding the unwanted behaviour)
CHANGE THE ROUTINE – Dogs are very tuned in to our habits and the anxious ones will wind themselves up as you get ready to leave. Try changing what you do. Get your keys and sit down for five minutes, for example. When they see you're not going through the normal routine, they may drop their guard and be less upset
DOG WALKER/DOGGY DAYCARE – If your dog must be left alone for long periods during the day, consider using a reputable dog walking service or enrolling them in a doggie daycare a couple of times a week. Not only will your dog appreciate the social interaction with people and dog playmates, it breaks the boredom of their day
GET THEM USED TO IT – Build up your dog's confidence and reduce their anxiety of being alone through short separation exercises. Begin with 5-10 minutes, no more, then slowly lengthen it. It takes commitment from you, but it reassures your dog that you will return. You're creating a track record of nothing bad happening whilst you're away
Ultimately, nearly all dogs are able to adjust to our routines. There remain a few, however, who really struggle to settle. To keep them, your house and belongings safe, it may be a case of prevention rather than cure. If you're struggling, contact me. I'm sure I can help!
Graeme Hall MGoDT, 'The Dogfather' is one of the UK's top dog trainers. Based in the Midlands, covering all of the UK. He's a Master Dog Trainer with the Guild Of Dog Trainers. He's trained over 5114 dogs and is recommended by vets. He's frequently featured on TV, radio and in the press.

Graeme can come to you wherever you are – and wherever there is a dog behaviour problem to fix or expert dog advice needed. Contact us today!