The Dogfather Guide to Stopping Climate Change, Eradicating Nuclear Weapons AND Get Your Dog To listen To You. All Before Teatime Today!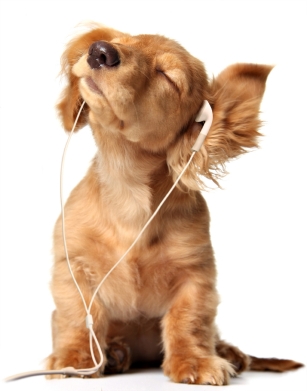 I do have a little confession to make here, dear reader. I probably don't have any sensible answers as to how to fix climate change before teatime and I'm not so sure that I know much about weapons of mass destruction either (just like the politicians!) BUT if you need help with dog training, I'm most definitely your man!

They're funny things, dogs – and so is dog behaviour. Dogs have a sense of smell that's been estimated as thousands of times more sensitive than ours (who worked that out?) and yet they spent half their time sticking their noses near each others bottoms and sniffing out vile-smelling dead things. How does that work? (Actually I know exactly how it works, but I won't enthral you with the whys and wherefores here.)
Similarly, their hearing is so acute that it's estimated they can hear sounds at roughly four times the distance of humans, so a sound that you can hear at twenty metres, a dog can detect, pinpoint and interpret at eighty metres. The well documented exception, of course, is when YOU call them from three metres away whereupon they are instantly struck with a mysterious kind of profound deafness. Funny, that! 
Have you ever had the feeling that if your dog were a human, he'd be stood there with his fingers stuck in both ears singing "La la la la" very loudly in an effort not to hear you? You're not on your own as when clients call me for dog behaviour or dog training help one of the phrases I heard most often is "My dog doesn't listen to me". Most dogs can, of course, hear perfectly well, but it's more a case of "Talk to the paw cos the face ain't listening!" (Incidentally, if you're worried your dog really is deaf – not uncommon in older dogs – then try waiting until they are facing away from you and make a distinctive noise such as clapping your hands and watch for a reaction. If in doubt, check with your vet.)
So, how can you get your dog to listen to you more? I'm asked this lots, so here are three dog training tips for you:

Be a good leader.  It's not about being overbearing or bullying or about never sharing affection but it IS all about being a good leader, the kind that your dog will respect and want to follow. A working knowledge of how dogs think certainly helps here and there's lots you can do to ensure your dog looks up to you. Suffice it to say that in any situation you can only be either the leader or the follower – there's nothing in-between. If you dog's not listening, could it be because he thinks it's his right do whatever he wants?
Think about your tone of voice.  It's good to remember that dogs don't speak English, but instead they do learn to associate words with actions (E.g. "Sit!"). They are, though, expert at working out that your tone of voice carries a lot of meaning, so you should use that to help communicate with them. Would you come running happily to a man calling you with a flat monotone "Commmm"? Try a loud, clear, happy "Come!" instead and see what happens. Not working? Don't rephrase it, that's what humans do. If your recall command is usually  "Fido come!", then a desperate "Hey! come here" or "Fido here boy" won't usually work any better. Stick to a nice clear consistent call and think about your tone of voice. It's the foundation of good dog training (It's not the be-all-and-end-all, but it's a good start)
Don't get angry or frustrated. Because, quite apart from the rights and wrongs of it, the fact is, it just doesn't work. Actually I'll qualify that: It's ok to feel angry and frustrated – or nervous – if you canlt help it, but you mustn't show it to your dog. Good leaders don't scream and shout to get things done – It's the same in our world. You can get firmer, be more determined for sure, but angry – no! Time and time again I see dogs reading their owners emotions, realising they're losing the plot, and decide to do their own thing instead. Can you blame them? Remain calm and firm instead – it's not easy, admittedly. Think with your head, not your heart if it's going wrong for you because there's a vicious circle you must avoid: "Dog disobeys, therefore owner gets angry; then dog disobeys even more, owner gets angrier…" If you're struggling, get a little professional help to break that habit. Dog training is as much about training people as dogs.
So there you have it – three ways to have a better relationship with your dog – and who doesn't want that? Oh.. One last teeny weeny confession: Actually, it may take till after teatime today to fix all of your dog behaviour problems – but if you're a Dogfather client, you really will start seeing improvements the day after you start. That's one promise I can keep.
If you'd like to hear how I can help you with a dog behaviour problem – or even better –  how to avoid one – please contact us.
For more free articles and tips exclusive to this website, click here!
Based in the Midlands, Graeme Hall (Graham Hall) works all over the UK. Dogfather offers one to one dog training and puppy training.