Back by popular demand! An entertaining seminar held at Barkitty covering the basics of dog behaviour and dog training – How your dog thinks and learns and how YOU can change YOUR dog's behaviour for the better.
I'll tailor the night to what you want to get out of it. More info on this great fun event: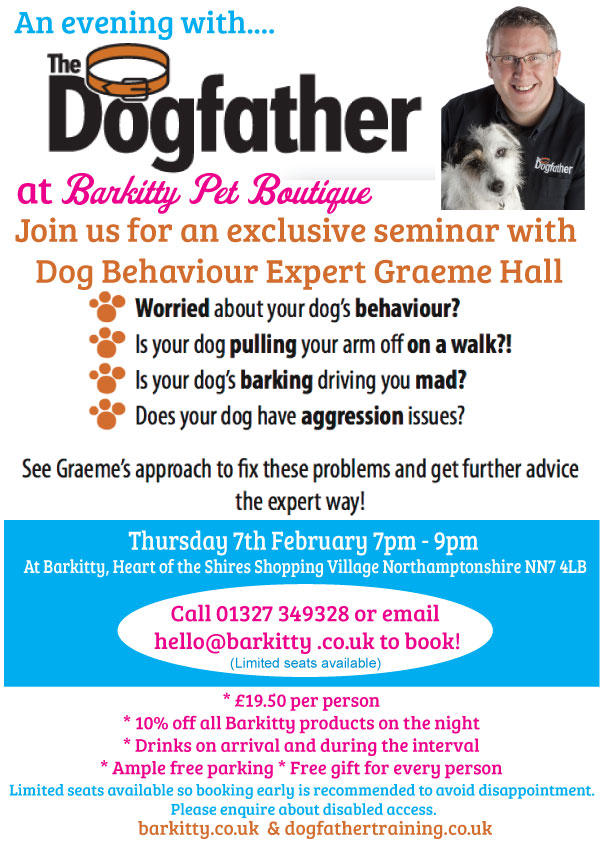 Have you discovered Barkitty yet? It's a boutique pet shop based in the Heart of the Shires shopping village on the A5 near Weedon, Northants. It's run by lovely people and I'm honoured to have been invited back to host an "Evening With The Dogfather" there on Thurs 7th February 2013

It's hosted by me in person and I guarantee we'll have a few laughs along the way. Educational AND entertaining is the idea here (And at a fraction of the cost of a Dogfather one to one or course of Dogfather Classes!). Add to that 10% off Barkitty's very special products on the night and you're on a winner!
Graeme

Book now: 01327 349328