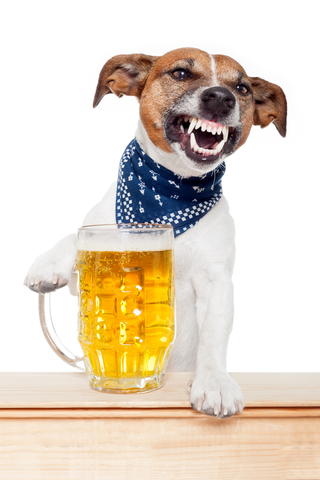 I wrote recently about dogs exhibiting self control. You might imagine that it's the dog owners job to be the responsible party, and yet I've heard of two cases in the last month that prove that's not always the case…

I received a call from a lady asking for advice. Her little dog has been attacked twice recently by bigger dogs who were out of control and off lead.
In the first instance a large guarding breed dog was being walked along a main road near to her house off lead. The dog broke away from his owner and tore into the little dog. The big dog's owner, it turns out, had only just rehomed the dog and didn't know that he might react in an aggressive way. And yet he was walking the dog off lead. (Is this the new macho fashion?)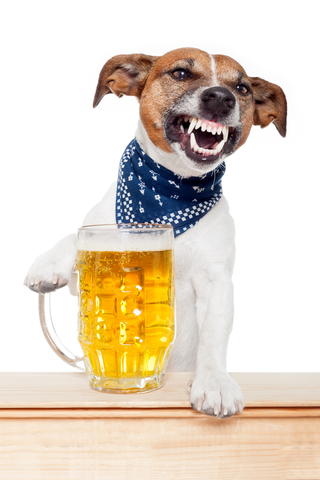 On the second occasion, nearby, another large dog bolted from an open door. The same poor little dog was set upon for the second time in the month.
The result of the attacks were extensive injuries and a vet bill for £2,400. Not to mention the distress caused all around. Neither of the guilty parties were insured and, unsurprisingly, neither fancies forking out. You really should be able to walk around your neighbourhood without fear of this kind of thing happening, shouldn't you?
What's especially upsetting is that it's all so easily preventable. Regrettably, one-off accidents have a habit of happening. I can understand the bolting from the door incident (It's something I help people with almost every week), but walking an unknown dog off lead..? It's just asking for trouble! If he doesn't go for another dog (or jogger, cyclist) he might run under a passing bus.
Anyone who has seen me demonstrating my Rottweiler in Dogfather classes or elsewhere knows the control is there – I can have him walking perfectly alongside me despite all of the distractions – But I'd never walk him off lead along a main road. There's a time and a place for off-lead fun, and that's not it!
Why would a man walk the dog off lead by the road? What's the benefit? Does the dog pull his arm off on lead? (Get some training..?) or does he think it makes him look the part? (Get a life!). Either way, I don't see the need.
It seems sometimes that common sense ain't so common after all – not just in dog ownership, mind you. Is it my imagination? Maybe I'm becoming an old fuddy-duddy – but isn't the minority of irresponsible dog owners becoming more sizeable?
Oh – and don't even get me on the subject of dog fouling getting us all a bad name. Come on folks, we can do better than this!