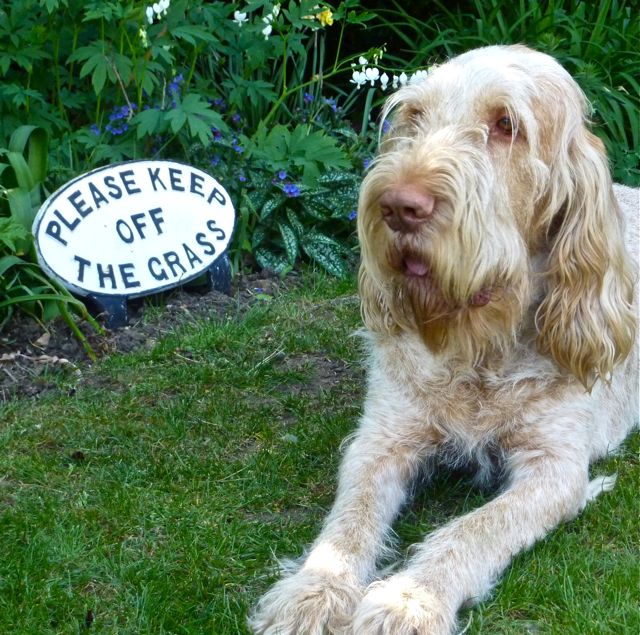 Boswell was attacked by a Labrador whilst out walking.We then found every time we met another dog he became more and more aggressive, growling and snarling. I called Graeme and he came to visit us in our home. (For info on One to One Dog Training, click here)
I was amazed at how Boss behaved. He was put on a lead and taken out by Graeme with us following, seeing a totally different dog from the one we had, walking properly on a lead, no pulling and very eager to please. We worked on our instructions for 3 weeks before Graeme returned and this time with "reinforcements", Gordon the Rottie. I would have never believed that Gordon and Boswell would be walking on leads together. Graeme's ability to control both dogs was amazing.
We now have the confidence to know how to help Boss. We were getting anxious when we met other dogs and that made Boswell insecure. Thanks to Graeme I feel confident to walk him again without tensing up and trying to avoid every dog we meet.
He had a visit to the vets on Monday for his booster and the waiting room was full of dogs, plus his worst nightmare "a black Lab". He walked in without any growling, sat down and he was the best behaved dog there.
To hear more about Babs and Simon's experience with Dogfather dog training, follow the link to read the full article here