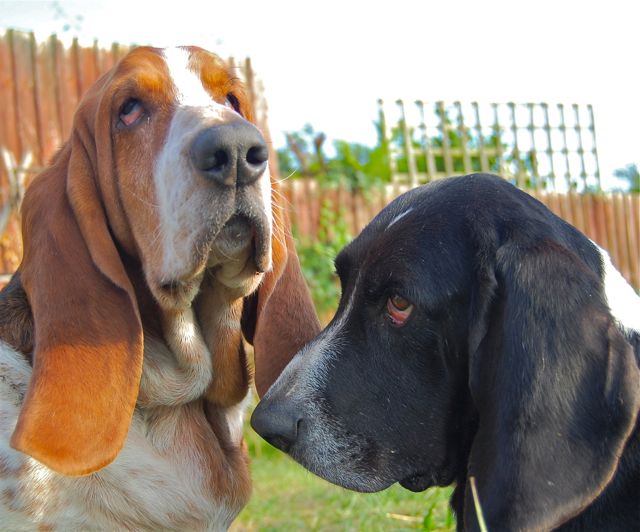 "They said it could not be done!
"Tommy came to us from Basset Hound Rescue with "issues" and was showing fear aggression particularly towards adult males. Bentley was also a rehome and much as we love him could only be described as a nightmare (particularly on walks). In all honesty he was a spoilt brat. Evelyn was found roaming the streets of Milton Keynes and came to us via the pound in an appalling state. The vet did not think she would survive.
"I was a little sceptical at first as Bassets are not renowned for their trainablility, Tommy reacted in the expected way when Graeme first came through the door. We took each dog out for a walk and Bentley (the brat) pretty quickly took on board the idea of walking nicely and not "lunging" at everything he saw. Tommy was still unsure until we got out on the walk and Graeme ended up walking him and Tommy began to lessen the "over-reaction" to everything he saw. By the end of the one to one dog training session Tommy and Graeme were having a (manly) hug.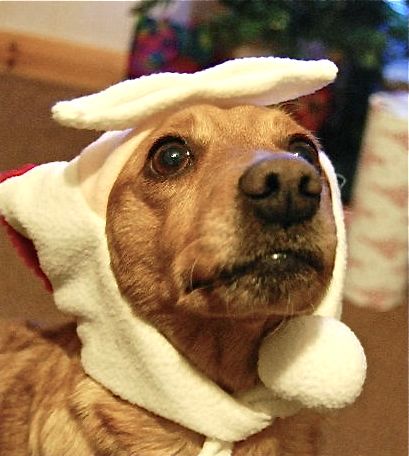 "We continued with the Dogfather's advice and walks have become less of a drama and more of a pleasure. On the follow up visit Graeme was pleased with the progress. We are still getting there, particularly with Tommy's fear issues but his wonderful personality is beginning to show through and we now have 3 wonderful dogs.
"Rehome dogs can be hard work – but in reality I think they are no harder than a new puppy."
Added 16th November 2011