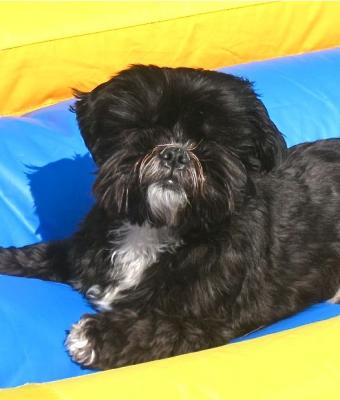 I just wanted to thank you for the one to one dog training sessions you had with Tipex.
Although only 2 years old he was head strong and definitely not obedient.
Thanks to three meetings he is a new dog and everyone comments on the changes. He now walks by my side, waits when I tell him to stop, and is so much calmer!
We are off on holiday in a few weeks so hopefully we will have a smooth trip.
I'm recommending you to everyone I know!! Many thanks, Sue
Added 5th August 2011